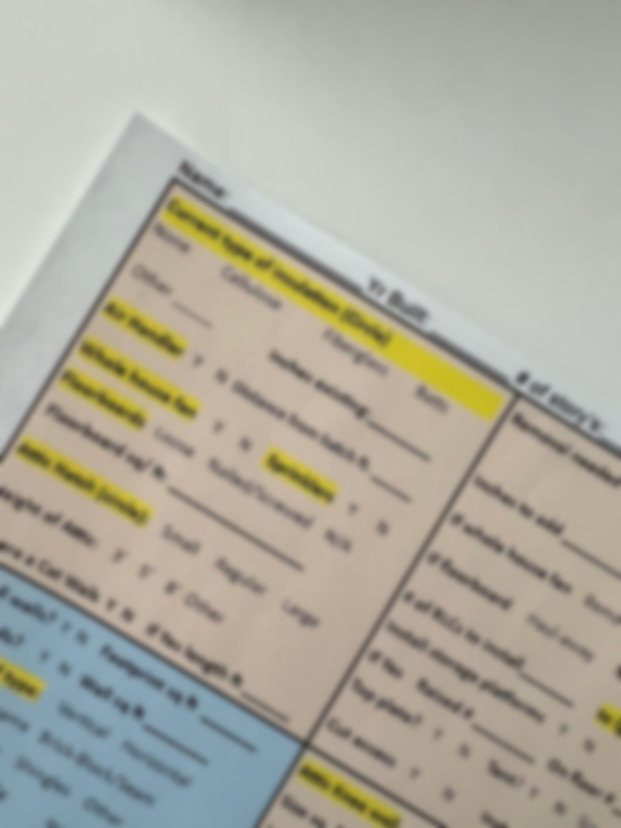 Clear communication all the way through to the installers in USA was a problem: They needed to implement a better job flow. Often a job was estimated incorrectly, or a critical detail requiring supplies was missed. These oversights would not be discovered until the day of the job, which would cost time and money and cause tension between the installers and the office. The goal was always to take care of the client, but it was getting increasingly difficult.
At Atlas, we look for ways to bring clarity and good communication to a team. Sometimes that requires a system, and sometimes it requires a conversation, and sometimes both.
We planned to redesign the work order form for the sales team. They would fill it out the same time the estimate and contract were created. It spelled out what info was needed for the installers and what pictures would be required to prepare for the client's big day.